Wood Group Intetech Well Integrity Services
WG Intetech has been providing oil and gas operating companies with specialist services related to the integrity of their wells since the 1990's. Our skill base
covers the following services and in all areas we have extensive experience.
1, Auditing of Well Integrity Management System (WIMS)
2, Well Integrity Management System (WIMS) Development and Support
3, Implementing Well Integrity Management Software
4, Well Integrity Evaluation
6, Training: Training courses are pitched at various levels from basic to advanced depending upon audience.
Industry-Leading Software
ECE™-Corrosion modeling, analysis and materials selection for wells, flowlines and facilities
iWIT™-Real-time well integrity management software
iWIT™ Notepad-Mobile data acquisition software
iMAASP-Desktop MAASP Calculator
iQRA-Oilfield reliability & failure information service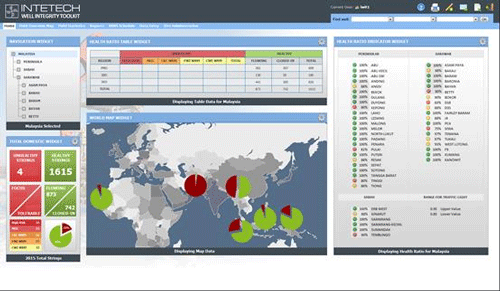 iWIT™-intetech Well Integrity Toolkit
iWIT is a comprehensive solution that has been developed specifically to meet the demands of well integrity operations. A highly scalable system, iWIT automates and
streamlines well data into a single system, and offers data analysis capabilities that easily surpass those of more generic database systems.
iWIT is also designed to fit each company's precise needs. Before installation, WG Intetech engineers will evaluate the full scope of your requirements, and will then
establish the architecture and functionality that best matches your needs.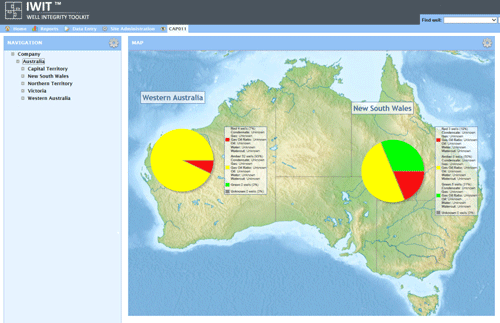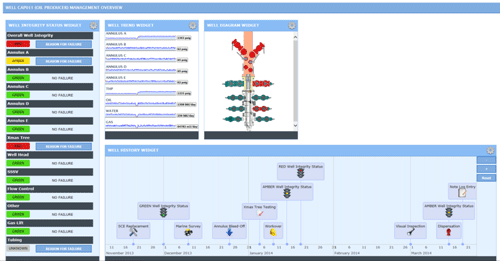 Key features:
1, Complete visibility of well integrity management processes
2, Integration of data from automated systems and manual sources
3, Rapid, systematic and proactive identification of production threats
4, Notification of wells operating outside safe parameters
5, Granular data from field to individual well
6, Comprehensive and easy-access well information for analysis
7, Data on well-stock status at any point or time period
8, Flexible data tabulation and graphing options
9, Clear reporting formats
Key benefits:
1, Enhanced cash flow for oil and gas field operations
3, Early detection of well integrity failure
4, Reduced incidence of well failure
5, Support for proactive maintenance
6, Identification of developing well integrity problems and trends
7, Increased production and reduced number of well shut-ins
8, Improved control of contractor activities
iWIT Installations